Communication Without Complication
Converged Comms provide
Voice and Data Solutions

to the Small to Medium Enterprise sector within the UK.
About Us
We provide Channel Partners with Voice, Data, Hosted and Managed IT Solutions - they provide these services to the end user and we provide sales consultancy, customer service, billing and support.
LCR Connect
Is your business looking for gigabit capability?
Faster Britain is an ultrafast, digital infrastructure across the UK.
The business world is evolving and technology is at the heart of this evolution.
Partners
If you're the key technology supplier to some of your customers, then adding telephony, data, hosted or managed services to your portfolio should give you a bigger slice of that technology spend.
Channel Partner Programme
Converged Comms offer three different models designed to suit the different types of Telephony / Data or IT Partner:
Reseller Model
100% client ownership
You provide bill's and first line support for these services
Competitive Rate Cards
Dealer Model
Dual Brand Invoices
Single point of contact
Excellent Rates, low investment, quick to market
Introducer Model
Access to full product portfolio
We provision, bill and support clients
Ongoing commissions
Telephony Services
Converged Comms is able to offer its Partners the full range of fixed line, cloud & mobile voice services. Whether it's new installations, migrating, porting or converting existing services to IP, our Partners can manage as little or as much of the process as they wish, leaving us to do the rest. Inbound, hosted, cloud or traditional services we understand and can support.
Telephony
Voice over Ethernet
Inbound Solutions 08xx, 01xx, 02xx, 03xx
Virtual Numbers
Microsoft Teams Integration
Data Services
It is common for businesses to require a converged network that links all their sites together and supports their IP based voice, video and data applications, Converged Comms can support SoGEA, DSL, FTTC, FTTP, M2M, Leased Lines, MPLS and SD-WAN networks. Just ask for a free quote which will be tailored to all your companies needs.
Data
Superfast Broadband - FTTC, FTTP, SoGEA
SD-WAN, Ethernet, Leased Lines, M2M
FREE Installation / Upgrades available
Hosted Services
Converged Comms can provide customers with VoIP / hosted telephony as an alternative to traditional PBX systems. Many businesses are turning to hosted solutions to benefit from a scalable service that can be multi-sited, whilst providing a private telephony network to ensure the effective management of inbound and outbound calls.
Hosted
Hosted Unified Comms
Hosted Voice
Hosted Call Recording
Managed Services
Converged provide companies of all sizes with computing resources including servers, networking, storage and data centre facilities on an operational basis. By moving your existing IT into the Cloud, you can experience all the benefits of the Cloud while using the systems that already work for your business.
Managed
Software as a Service 'SaaS'
Online Backup / Disaster Recovery
Virtualistion / Co-location
Energy
Right now, we're seeing a once in a 30-year event with volatile gas prices affecting everyone around the world.
As a result, costs suppliers pay to buy energy on the wholesale market have risen sharply.
The global rises we're seeing in gas prices mean this is a very challenging time for businesses.
Fixing a price for your company- regardless of Brexit, Rising Oil Prices and Market Fluctuations
Bill Validation - are you sure your energy bill is correct? Let Converged tell you.
Forward purchasing- even if you are in contract we can secure your next contract today.
We can offer the option of a Green Energy Supply.
We will handle everything for you
From serving termination to validating your bills. Just send us your latest energy bills for a free, no obligation quote, using our affiliation with over 20 major suppliers.
Contact [email protected]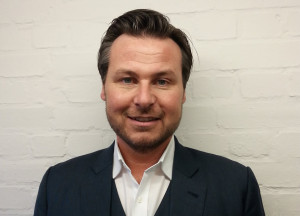 Jonathan Sheridan
Director
" Producing recurring revenue streams for Partners selling fixed line, mobile, hosted, data, IT and Managed services. "
Social Media
For up-to-date news and information from Converged Comms.
Helpdesk
Log a support case with Converged Comms.
As the Government promises 100% Gigabit capability by 2025, we are playing a key role in this vision by partnering with the Faster Britain network across the UK.
By re-using existing infrastructure, Faster Britain builds can be deployed faster than the competition by minimising disruption through intrusive, and often prolonged, digs.
The driving force is gigabit capable, full fibre connectivity. Whether it's connecting to servers, accessing cloud-based apps or running IP-based services, superior connectivity is a common denominator amongst successful businesses, no matter their size. Ultrafast full fibre connectivity allows businesses to scale and communicate in uniquely effective ways.
A Faster Britain-enabled area will provide full fibre and access to ultrafast connectivity, supporting cloud-enabled and future proof technologies.
Ultra Fast
High performance connection
Download speeds up to 1Gbps
Symmetric (Upload and Download)

Local
Targeting SMEs
Regional Deployment
Passing over 500,00 Businesses by 2022

Low Cost
Variable Plans
Much cheaper than lease lines
Scalable - Adjustable speed.

Government Backed
Network is majority owned by each Region
Working with local businesses
Part of the "Level up" campaign

Download our brochure
Is your business looking for gigabit capable broadband with full fibre connectivity?